I turned 30 last month. I wanted to do something different from the usual gathering at bar, so I organized an open mic slash party. It was a very merry night in a bar squeezed full of friends and music.
The Fifth Estate
definitely lived up to its
recommendation on FiPS
as one of the best bars for party hosting in Park Slope. It was pretty ideal since we basically had the bar to ourselves without having to pay to reserve it, there is a music stage, and they let us play our own iPod music and set up tables with snacks. Everyone was surprised that I made my own birthday cake, but I didn't want to pass up an opportunity to bake pumpkin and chocolate beet cupcakes.
Frank made a hilarious song for my birthday - you should all take a listen (thanks Frank!).
We ended the evening with a family band - my husband, my sister and I covered Neutral Milk Hotel's "In the Aeroplane over the Sea" - same as the last song at our wedding.
Earlier that day, Evan treated us to brunch at home cooked by a private chef. Mirijana of
Wild Feast on Kitchensurfing
served us a delicious multi-course meal. She specializes in curing and smoking her own meats, so brunch started out with a charcuterie spread involving wild boar, duck and lamb, and went on from there to scones and pancakes and more. If you're looking to try out Kitchensurfing, I definitely recommend Mirijana for a splurgy, special meal.
Evan's gift to me was this leather clutch from
Flux Productions
, who sells on Etsy and at the Brooklyn Flea. Thanks husband, for knowing how much I appreciate quality goods that are handmade with care.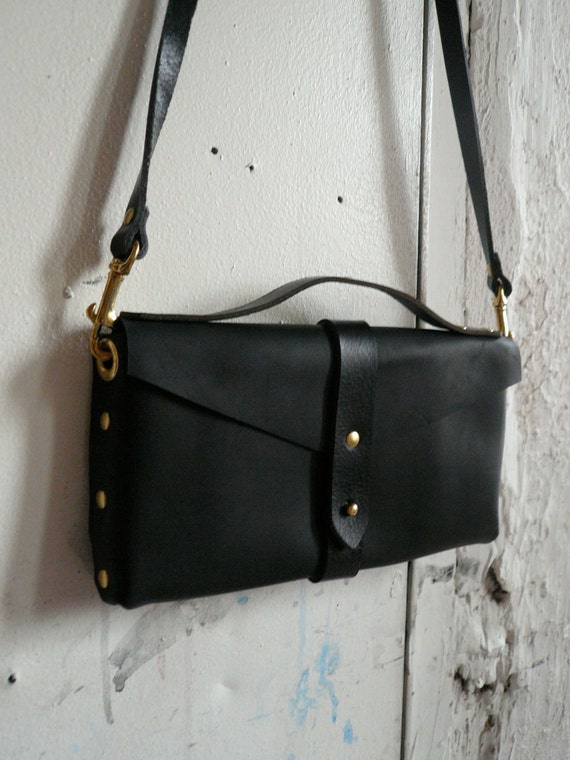 As for how it feels to be thirty...it makes me realize that ten years of my adult life have already gone by doing the typical Brooklyn twenty-something lifestyle. Working and stressing about work, indulging in bars and restaurants, reading on the subway, going to the farmers market religiously. Always wishing I had more time to devote to writing and exercising. Around
twenty five
, I changed things up and pursued more things I was meant to be doing - moving to the environmental sector, playing in a band, bike commuting. But the general patterns have remained constant. I'm thinking a lot about what the next changes will be and what the next ten years might hold.